You're probably here because you're curious whether Hype animations can be used within your LMS or SCORM-enabled system. The Answer is yes. One popular LMS system which has a super easy embed method is Moodle. Read our documentation here.
There's a couple tools which our users have brought to our attention that makes the process for embedding documents in the SCORM format easier:
SCORM Manifest File Generators - Dreamweaver Extension & Grunt
Many of our users have successfully embedded Tumult Hype documents within Learning Management Systems (LMS), which use the SCORM system. Part of the process of embedding content within SCORM is creating a manifest file of all resources used in the SCORM wrapper. The extension on this page can be used to create a manifest file based on Hype resources.
You can also find a Grunt task on this page for automatically generating a Manifest file. (Github repo here)
If you have questions about working with Tumult Hype documents in a SCORM environment, Michael Frost at Elearningproducts.com.au has experience with this process.
The Tin Can API
The Tin Can API is a popular framework to track events within HTML content. The 'TinCanAPI' file at the bottom of this page shows an example event that runs 'On Scene Load', and log data with the API. This is not a working document, but shows one method of embedding the required JavaScript, and the use of JavaScript events for Hype interactions.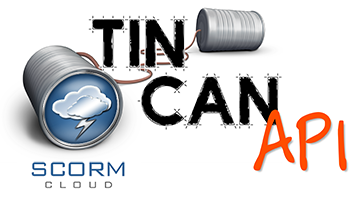 Example Files
TinCanAPI.hype.zip (32.8 KB) manifest-file-generator.zip (174.8 KB)