Reinstalling Tumult Hype 4 (latest version)
Once you've downloaded Hype, insert your license. If you don't have your license on hand, you can recover it here.
With your license, you can click 'Enter Serial…' when launching Hype.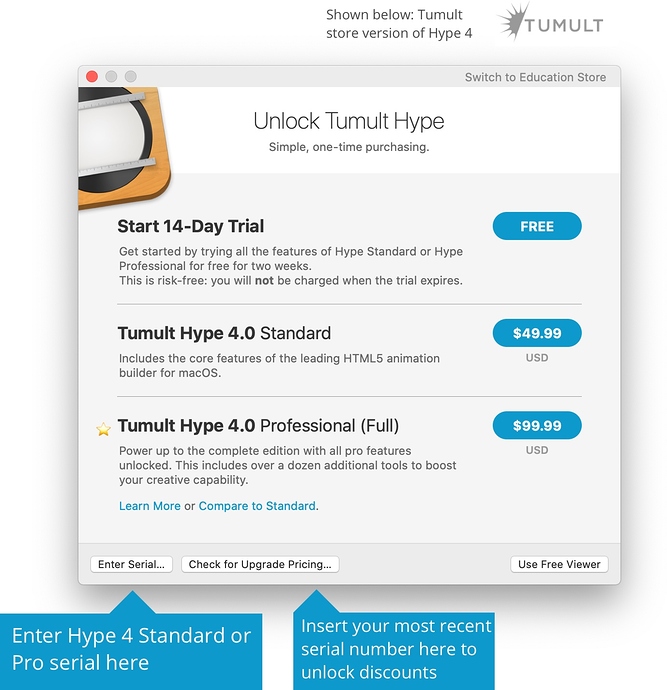 Reinstall Hype 3, 2, or 1
First, we recommend recovering any licenses you have.
To reinstall any prior version of Tumult Hype from the Tumult Store, please visit the download page which lists all versions of Tumult Hype.
If you installed the Hype 4 update (and it overwrote Hype 3) but wish to go back to Hype 3, please read: Going back to Hype 3 from Hype 4
Reinstalling Tumult Hype 3
Tumult Hype 3 supports Mac OS 10.8+. If you want to continue using Tumult Hype 3 because you haven't upgraded to Mac OS 10.10, you can definitely do that. For a full list of Mac OS support for different versions of Hype click here. To upgrade your copy of Tumult Hype 3 Standard, Select Hype > Purchase Hype Professional.
Please note that if you have Mac OS 10.10 or later you will be prompted to upgrade to Hype 4. You can skip this paid update by skipping the update prompt.
Notes on Upgrading Hype 2
If your license is for Tumult Hype 2.x, then you can upgrade for free to Tumult Hype 3 Standard by downloading from this page. Tumult Hype 2 licenses will grant a license to Tumult Hype 3 Standard.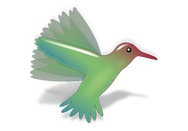 ---
Tumult Hype is available on both the Mac App store and Tumult Store. (View this page for information on downloading the Mac App Store version of Tumult Hype.)
There's more…
Read more on Updating, Reinstalling, & Upgrading Tumult Hype