Hi,
this is Peter from Germany …
Bought Hype 3 today on iTunes. Had programmed a website with a little knowledge in html, php & flash before. But Apple started to hate Flash and it had no future.
For the first day, it works very well:
I am composing Jazz/Funk/R&B-Music
I am satisfied with the result … (today)

Hi everybody…
I'm a graphic designer in Austin, TX, USA. I've made my way here while researching many different ways to make an embedded YouTube widget. I have a client who wants his iBook to play parts of his tutorial video. I started out with Adobe Edge Animate, then iAd Producer, only to get nonfunctioning widgets and then find out support for both of those apps are being discontinued. Ugh. I found several people and tutorials online praising Tumult Hype to the skies, so I hit that Free Trial button about 30 minutes ago and here I am! I want to learn to make many different widgets and stuff for iBooks and websites. I'm impressed with the potential here. Looks like it is poised to take over where Adobe left Edge Animate.
-LJG
Hello Everyone,
My name is Tom Roche, born in Tullamore but now I live here in the south-west of Ireland in a lovely town called Killarney. I am a furniture-maker by trade but in more recent years I run a small Irish Charity which I founded in 1989 called Just Forests www.justforests.org
Through Just Forests I try to raise the awareness of the importance of natural resources to our survival using wood as the "hook" of engagement.
I see technology as a great vehicle for engaging people in my Just Forests work and am now trying to learn HYPE - specifically I want to make our award-winning KNOW-WOOD Board for schools INTERACTIVE. So I have quite a learning curve to negotiate.
In May of this year we will host the Killarney Celebration of Trees weekend which will run from Thursday 19 to Sunday 22 May- its all about raising awareness of the priceless contribution trees makes to society. You can have a look at the dedicated website here www.killarneycelebrationoftrees.com
Anyway back to HYPE! I have been dabbling in HYPE for over a year but still not confidant. Anyone out there that can help a financially struggling Irish charity to make our KNOW-WOOD Board INTERACTIVE? Any suggestions warmly welcome.
Hi everyone, my name is Filippo and live in Italy.
I'm a musician, and I deal with music, website, and graphics. I met Hype during network searches and would like to learn more about this wonderful program.
Hi Filippo, I've played the guitar since i was teenager - I just started learning the pedal steel guitar and I love it…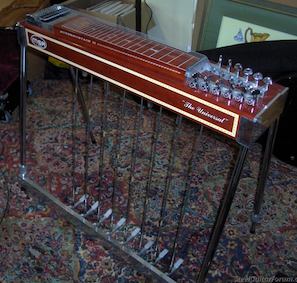 oh my God… wonderful… It must be beautiful to play it.

Hello.
My name Adam Łukowicz.
I'm from Polish, I live in the city of Wroclaw (European Capital of Culture 2016).
My language is Polish and English. I worked as a typesetter (zecer, Schriftsetzer) in metal.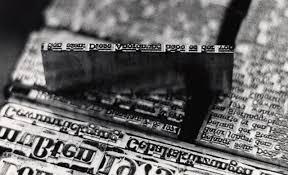 15 years as a graphic designer in the newspaper, PC and Mac, Photoshop, QuarkXpress, CorelDraw, Illustrator.
10 years I worked in the IT department in a large company.
I work at the company of my beloved - Blue-AB www.blue-ab.pl and his company Studio App www.studioapp.pl - Poland language only.
A friend made me the page blue-ab.pl but wrong. I wanted the animation and started to search.
I became intrigued by HTML5, Adobe Edge tried, but found the Hype!
It's wonderful!
When searching, I found everything about HTML5 Publishing in Newsstand App Store.
I did "Kiosk Blue-AB" - advertising and explain how you can make the magazine in the Apple Store and Google Play, Polish portrait, landscape English.
I run an application-kiosk "Invest-Park Info" in the App Store. It's already 9 issue of the large contribution Hype, Polish portrait, landscape English.
I did not write the application, "Aquafadas" helped me :).
Cool French company.
My last work in the Hype - Kartka
That's what I wanted to Hype? - MorphSVG.
Still a work in IT, I fix PC and Mac in companies, their network, routers and switch.
This is my sideline.
I greet all the geeks Hype!
Sorry for my English.
Hi… my name is Vina from Singapore. I just downloaded trial of Hype today.
Want to learn how to make interactive website using Hype

Hello World,
• My name is Laurent Schuster
• For 15 years, I work for the film industry, as production coordinator and scriptwriter, and also as a freelancer, as multimedia producer and now also as developer…
• I am Luxembourgish, born in Belgian…
• I speak English, German, Luxembourgish and French, which is my mother thong
• A few years ago I made my first website with Hype 1.0, and didn't use it since that time. Now I would like to make my website with it, and I plan to work as a web developer.
• I am a beginner in web development, but not in multimedia, and I am passionate by the new technologies of information and communication. I studied French literature, theatre, art and multimedia.
• I worked for many years with Final Cut Pro, Photoshop, Illustrator, and now with Affinity Photo and Affinity Designer, which are amazing new apps…
• My first experience with video was with an analogic, non-linear, editing system…
• My favourite animation film is The Travel of Chihiro, and I love all Miyazaki's movies, which are pure film poetry…
Glad to be part of Tumult Hype forums. Happy to meet all of you…
Hi all, my name is Lucas. I live in Los Angeles and really consider myself a multimedia producer, thought I'm a decent javascript programmer, and my current title is "Front End Engineer".
I work at a place called TakePart, which is a media company dedicated to telling stories with a social slant. We won the Oscar this year for Best Picture with a film called Spotlight. I had nothing to do with it.

My native language is English, and I went to college for English and Creative writing.
Like a lot of people, I started out in the 90's using HyperCard, and have been chasing that simplicity and power ever since.
My favorite design/animation tool is just HTML/CSS/SVG/JS, Hype is fast becoming indespensible for keyframe generation, but still think it needs some programmer friendly features to DRY it up.

I've worked in a few different industries, Audio/Video, Gaming, Media and in Startups. I personally like storytelling and anything interactive. I consider myself and advanced media developer and mid level javascript engineer, but a beginner designer/illustrator.
So far in Hype I have built a quiz about how much Palm Oil is in our homes. It's for a larger campaign we are running about Deforestation which launches on Monday.
Hi guys.
I am Hammer over in Western Australia. I don't know where I am going with Hype… but there is something about it!!
I have a background in financial markets. Don't hold that against me. I have always drawn and had a tech focus. I always wanted to get into flash, but didn't have time. I like technology that empowers me to do more as a one man operation. I am exploring educational interactive applications. I am learning javascript and I am spending time with the Affinity Mac suite as well. I have been doing a lot with integrating apis into my own custom apps.
My wife has an app and I support the website. I am interested in integration of animation into rapid data driven apps that can benefit from better visuals.
I am hoping to offer Hype content to local web designers to amp up some of their projects.
I am a keen kitesurfer
I thank you for your newbie patience in advance

Who are you?
I'm Albert Kinng (albertkinng.com)
What is your industry/profession?
I work with media services and graphic design
Where do you call home?
Florida
What is your native language?
Spanish (but speak English very well too)
What have you made with Hype – or what are you planning on using Hype for? (Feel free to post screenshots or links!)
This will be the first time with Hype. I made the most difficult decision last week about stop using Adobe products forever (I've being using Photoshop and then Creative Suite since 1994) but I will not be part of the CC era. So I'm happy to find very well alternatives like yours on the App Store and other third party Stores as well.
Would you call yourself a beginner, novice, or advanced?
funny question now… advance in Adobe Products, beginner in Affinity Design, Affinity Photo and now Tumult Hype…
What's your favorite design/animation tool (Other than Hype)?
it WAS Flash… now I'm hoping Hype
What's the first interaction or animation tool you ever used? (Analog OR digital!)
this is going to be a very old app… "Color it!" a discontinued app now back in the 90's
What is your favorite animated film?
Lion King and Avatar
That was a great app, I enjoyed it. Welcome to Hype it's great too!
thanks! I can't believe you used Color it! too! way back in old school days!
Who are you? Alex Steele
What is your industry/profession? PHP/MySql Developer, Database Developer
Where do you call home? USA
What is your native language? English
What have you made with Hype – or what are you planning on using Hype for? Animations that I have embedded into CMS and E-Commerce Systems online.
Would you call yourself a beginner, novice, or advanced? Something between beginner and Novice.
What's your favorite design/animation tool (Other than Hype)? Anime Studio Pro
What's the first interaction or animation tool you ever used? (Analog OR digital!) Took frame by frame shots of images on a Commodore Plus Four screen to simulate animation.
What is your favorite animated film? Its Such A Beautiful Day
Yeah, I got it from the a demo in MacFormat Magazine and loved it.
Hi all .
I am Sam , Student in Hamburg. I am an art director.
Speak English , Persian , Turkish and German.
I am gonna make my portfolio therefore i am using Hype. Maybe You guys can help me to
make the most out of this software and design a good portfolio that reflects me and my works well.
No knowledge in HTML and so on . i only know how to work with Adobe photoshop , indesign, aftereffect and illustrator . i did already make some websites with Joomla.
Hi I'm Winston,
I am currently a running an app and web development business
I am from south east london
I speak english and I am picking up a bit of other european languages
I haven't made anything with Hype unfortunately yet but I have bought Professional
Complete Noob
I haven't used anything else yet
Never used anything else
Favourite Animated Film… Batman Under the Red Hood