Purchasing the Hype Pro Upgrade on a New Computer: When you first launch Tumult Hype, you'll see an unlock screen: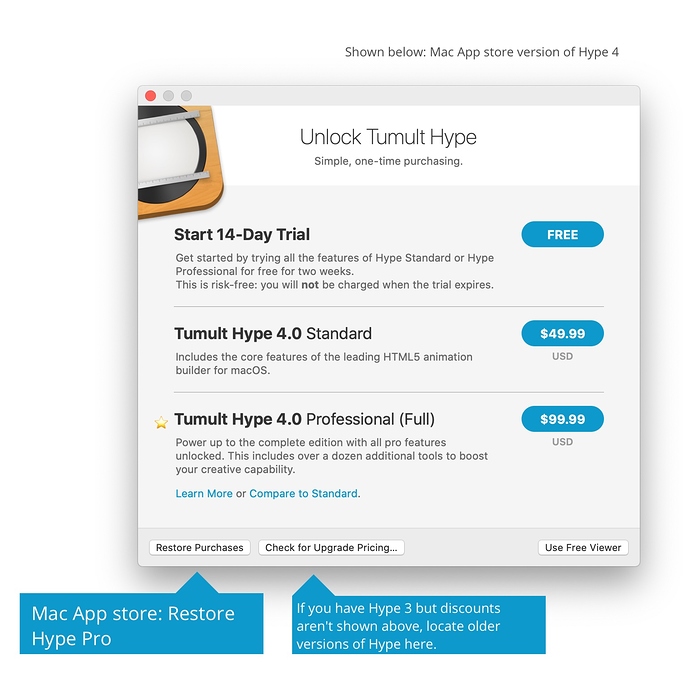 100%•75%•50%
If you already purchased Hype 4 and installed Hype to a new computer click 'Restore Purchases' in the lower left hand corner first.
To purchase the Hype Pro upgrade, click the price button on the right side of this screen. Before you do, make sure you check for upgrade pricing by following these steps.
Note: There are no license keys for purchases made on the Mac App store. Your purchase is linked to your Apple ID. Tumult does not receive any purchase information about your order and cannot offer refunds.
Click here for more info on reinstalling Tumult Hype from the Mac App store.
Automatic Updates on the Mac App Store
As we release minor updates to Tumult Hype (for example, v4.0.3 to v4.0.4) the Mac App store will automatically keep you up to date. If you want to check for an update, click here.
View Hype's version history here, and join our mailing list to be emailed when a new major version is available.
There's more…
Read more on Updating, Reinstalling, & Upgrading Tumult Hype