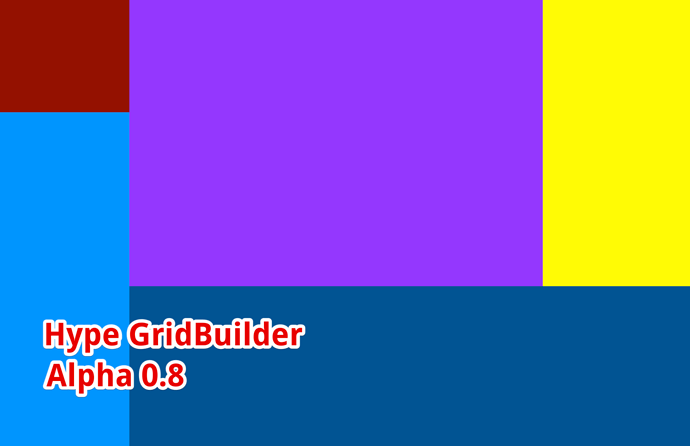 ---
PROJECT OBSOLETE. HYPE CAN DO IT NATIVLY!
Use stretch and only scaling on groups (no pinning)! I am leaving the code up just as reference on how I was going about this. But you don't need it.
---
**Quick Summary (so far)** This extension aims at providing a proportional scaling grid layout and more if we remove the current brick wall we are up against. See below..
Download
HypeGridBuilder.zip
Demo
HypeGridBuilder.html
Versionhistory
0.8 (Alpha) Initial release under MIT-license
Bugs to overcome for this project to go forward
*The main reason was not to position some elements. This might be nice for galleries spreads but to position group containers inside the grid (first order). This would be the actual power of this. The big problem is that children of said first order groups don't respect the width updates and hence don't act on their pinning and scaling. This only gets triggered if the container is also pinned/stretched by Hype. I hope this will be fixed as I think this limits the layout engine. If a container containing pinned elements is set with setElementProperty the layout should still be respected. Any thought or hints, anybody?*