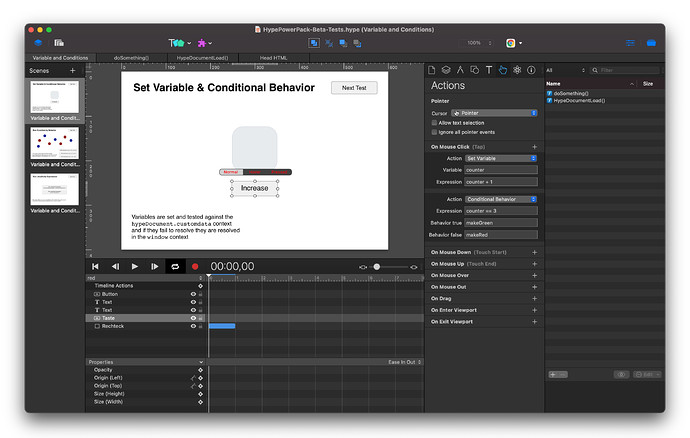 Here is an early drop of a Hype Power Pack. It currently offers a preview of the following commands:
Conditional Behavior
Set Variable
Run Function on Selector
Run JavaScript Expression
And additional callbacks
HypeDocumentLoad in functions()
It uses the export script interface to extend Hype with new actions. As most people don't use export scripts this might come in handy.
The extensions needed for this are injected into the generated script. Runtime is untouched. Based on the previously released playground and inspired by @h_classen Logic dataset implementation and some other tricks I have been using in my personal Hype Export Magic (never released).
Download: