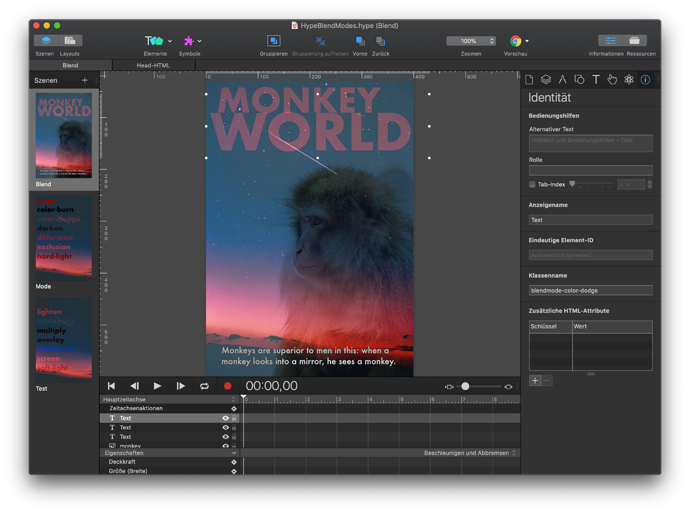 A new drop after the recent discussion on the hopefully new upcoming plugin system. This version is just a bit of code and has a full fledged preview in the IDE. The tiny bit of code (5 lines) that keeps refreshes the Preview in Hype is tightly scoped to the HypeScratch-Disk location and doesn't run on on any publication/export. In the future this will be striped automatically given the suggested Conditional Comments. Also observing changes might have it's own event system but using the older MutationEvents works just fine here.
Demo:
HypeBlendModes.html
Example Download:
HypeBlendModes.hype.zip
Source:
HypeBlendModes.js
HypeBlendModes.min.js
Version history
1.0 Initial release under MIT-license
PS: there is an older version of this project using an symbol but this take is much more versatile, in my opinion.