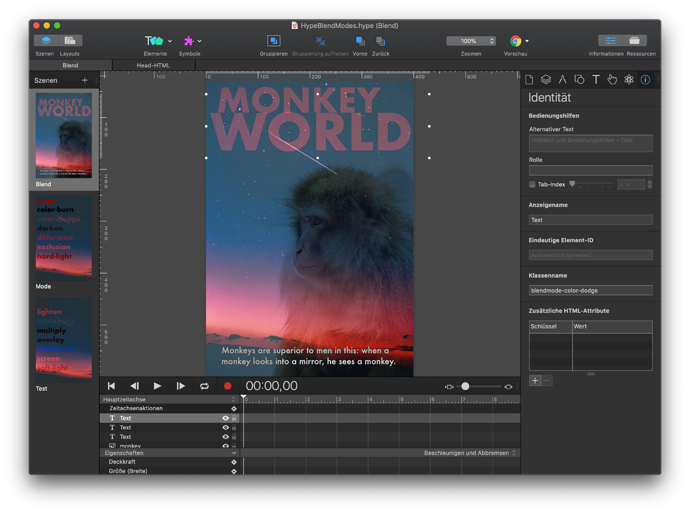 This is a full extension offering blendmodes. You can assign them by using the attribute data-blendmode (assigning MODENAME) or by class blendmode-MODENAME.
MODENAME are color, color-burn, color-dodge, darken, difference, exclusion, hard-light, hue, lighten, luminosity, multiply, overlay, saturation, screen, soft-light.
Demo:
HypeBlendModes.html
Example Download:
HypeBlendModes.hype.zip
Source:
HypeBlendModes.js
HypeBlendModes.min.js
Version history
1.0 Initial release under MIT-license
1.2 Converted into full IDE plugin
1.3 Fixed IDE support, added dataset variation
PS: there is an older version of this project using an symbol but this take is much more versatile, in my opinion.