Nope @MarkHunte, I just did a fresh OS X installation reinstalled the software and opened my old Hype file I saved on my backup hard drive and its working as I write this reply still.
However, if any other issues arise I'll get in touch with you @Daniel via support e-mail.
Did you upgrade to Sierra or reinstall something older than 10.12?
Hi Daniel
Just looked at that actually and I have OS X El Capitan Version 10.11.6 installed. I'm just completing what I need to get done first then I'll install Sierra and try it out, but if it doesn't work then I guess its a OS X issue to nail it down.
I'm having the same issue with both animated gif and png. Running OS 10.9
I'm on the latest macOS Sierra 10.12.3 and I have NO PROBLEMS with this.
Maybe you should update

I would but, Adobe C$4 apps would need to be updated. Holding off as long as possible.
I am on Sierra no issue with the export here.
Here is the animated gif and the png animation and Hype file.
testgif.zip (45.6 KB)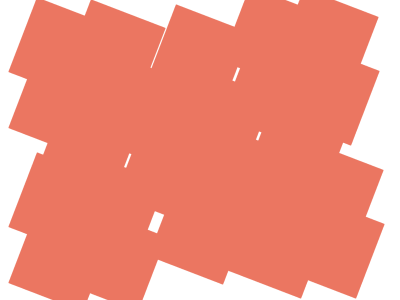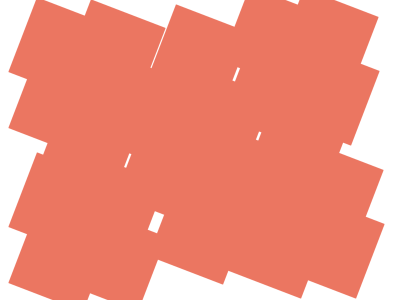 I wish that gif was broken…


keep staring at it and you are getting sleeeeeeepy


Or you want to hurl

So, has this been determined to be a MacOS pre-Sierra issue?
I guess yes. Eventually you can install macOS onto for example Parallels Desktop or Virtual Box (Free). If you don't want to update for any reasons

I have only seen it occur on 10.9.5 (Mavericks)
I have same problem. have sent report to Hype but heard nothing back
Exporting Gif capabilities was one of the main reason I opted for Hype -
Hey Dan, can you check your spam folder? Emailed you 3 days ago. Getting a system report would be great (I did receive your bug report, thanks!)
Hi,
I ran into same problem. Moving file from server to local disk (desktop) helped.
BTW. Is there a way to export scenes other than first?
Wojtek
Hello Hypers,
Since Updating to the newest Version i get the following Bug when trying to export my animations as gif's…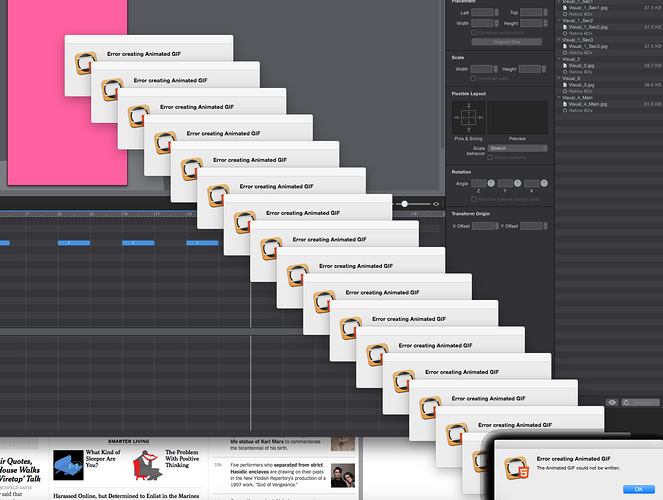 Just FYI
Sorry you're hitting this! So far it seems to occur in 10.9.5 and sometimes in El Capitan. If you are able to upgrade to Sierra I recommend it. We're still investigating…
I'm having the same issue with both animated gif and png. Running OS 10.10.5