Hallo!
I created a poem with animations using PubCoder.
It's called "Unfold My Heart" and it can be downloaded from my web page:
https://edgedpub.com/sample_work_3.php
I created the same poem with TH and I would like to know how I can turn the file into an EPUB3 document. I opted for a sequence of scenes, each one of them containing an animation.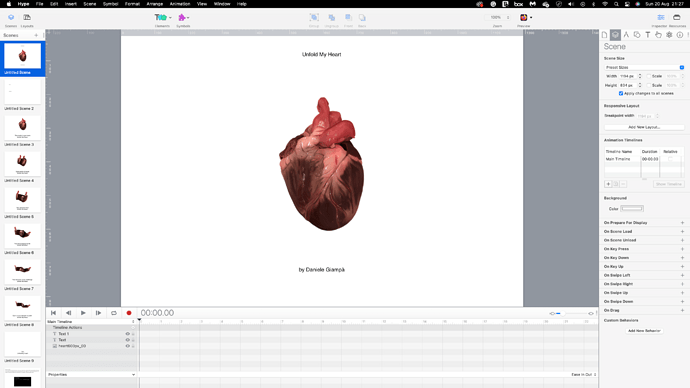 Can I export the file with all the scenes or should I create a widget for each animation?
Can I can use Pages or InDesign or both?
Thank you for your help
Daniele