Hello,
I am using Hype Pro 4.1.14 (Tumult Store).
The "Export as Movie" functionality simply does not work at all.
I have tried "Video", "Animated Gif", "Animated PNG", "PNG Sequence" and none of them work.
An empty dialog box with a loading bar (that never moves) appears with only a Cancel button and nothing happens even if I wait for hours.
At first I thought it's related to my project, but then I tried an empty project, and then a barebone project with only a single Rectangle in it with the same results...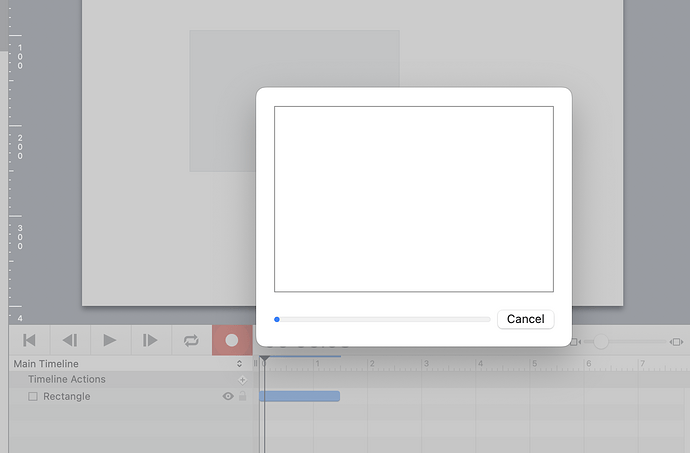 This has been reported before apparently with no helpful response from you.
I don't have multiple monitors or any monitors as suggested in that thread, I am just using the screen on my M1 Macbook Pro, using macOS Sonoma 14.0
Please fix this problem, it makes Hype useless for me.
---
Edit: Right now I also tried the following command in terminal as suggested in another thread:
defaults write com.tumult.Hype4 AnimatedGIFEngine Apple

It made no difference after quitting and launching hype again and still the same results.