What does the Hype logo mean?
What do you see when you look at the Hype logo?
What does it tell you when you look at it?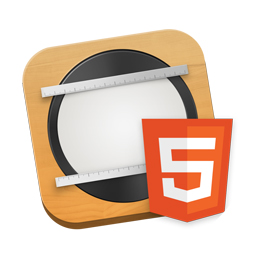 I was always curious about this. Now I'll just be asking all of you.
For me, I don't know what I am looking at. A wooden, base with two rulers on the top and bottom end of a white canvas that could show something, as it is positioned between two timelines?
And there are days I think I am looking at a monitor base with two rails to push it forward and backward.