Welcome to the Tumult Forums!
Maybe you're new to Hype, and just getting going, or maybe you've used Hype since its release in 2011—either way, we'd love members of this community to get to know one another.
A community that Hypes together, stays together.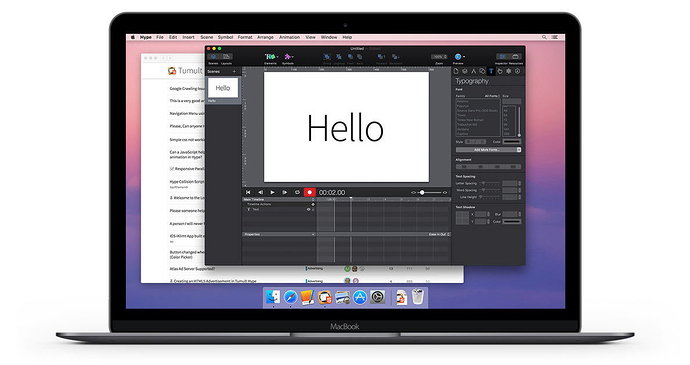 Don't be shy, introduce yourself!
You can answer a couple questions, but feel free to really add anything.
Who are you?
What is your industry/profession?
Where do you call home?
What is your native language?
What have you made with Hype – or what are you planning on using Hype for? (Feel free to post screenshots or links!)
Would you call yourself a beginner, novice, or advanced?
What's your favorite design/animation tool (Other than Hype)?
What's the first interaction or animation tool you ever used? (Analog OR digital!)
What is your favorite animated film?
(Please note that if you are looking to hire someone for a larger project, you should visit this thread).