I'm building an interactive welcome screen for an office complex.
After a week of trying things from the forums, I'm unable to get it to work in the conventual visual hype build.
I found some js script in the forums Button changed when pressed and stays that way until other button is pressed (Color Picker)
Which I think could be adapted
Being a complete beginner Im very confused as to how to do this.
Advice would be most helpful as to how I achieve the interactions below
What I would like to do is…
Tapping on office/space text, text highlights and the office space highlights on map,
Another office/space text space is touched the previous space disappears, new space and text are highlighted
Highlighted space needs to time out and revert to dormant mode after 10 seconds if there is no interaction with the screen
The other thing is I need to disable are gestures ie expand, reduce, swipe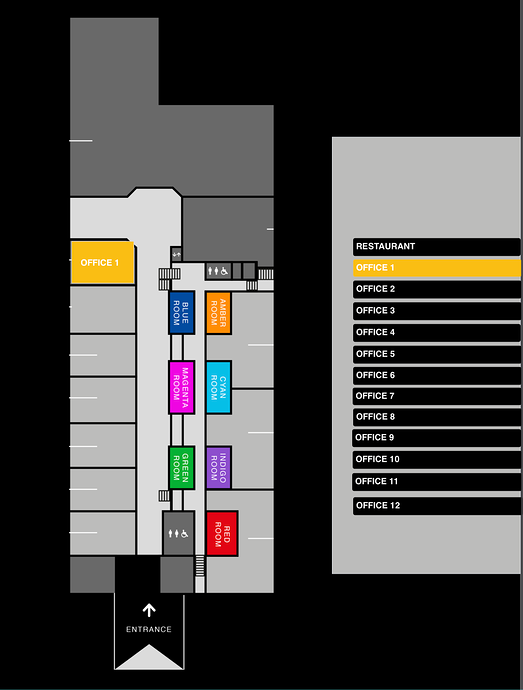 Thanks in advance for any help