Hello,
Is there anything like the Toggle Sound snippet in Adobes Animate program in Hype3?
Basically it's a mute attribute assigned to the movie and then toggled with a Click event.
I tried using the Scene Controls to first set a Stop Sound but it looks like it is unhappy to select a Video and expects a Sound file. I was then hoping to use a Key Down behavior to toggle or restart the sound.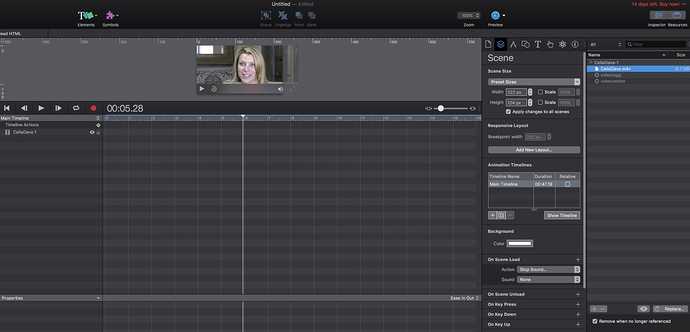 Also is there a way to remove the movie navigation controls?