I don't know if there is such a thing in Hype already.
My situation is the following. I sometimes have 2 or 3 Action on top of each other and I would like to change their options separately. I now have to move these well arranged timeline action to the left and right to be able to change their option.
In this screenshot there are 4 action on top of each other and working correctly.


Accessing these options is a hard job. I have to drag these actions from each other to get to the options panel.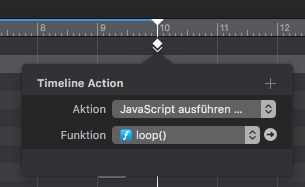 It would have been easier if Hype would add an option to let the added actions in 1 panel execute after another.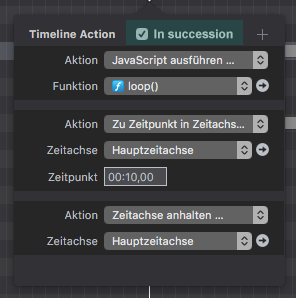 What happens now is 1) loop gets overruled by 2) jump_to_set_time. But before that happens 3) stop_timeline overrides everything.
To bypass this I have to make 3 single actions and place them below each other (in the right order) for them to work. Maybe I am missing the actions panel from Adobe Animate CC: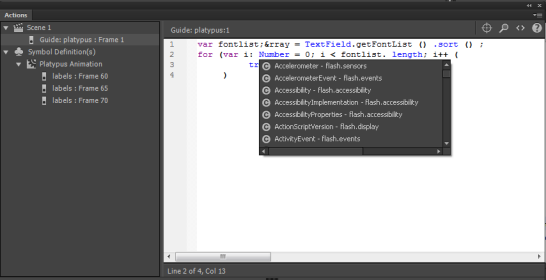 Here one could change all options on the fly without changing the order of the actions.
Did I miss this option in Hype or is there a better way for me to address my situation.
Cheers.