So I ran the page in Chrome in an up and down cycle five times ("normal" scrolling speeds) - all looked good.
I also was checking the Mac's "Activity Monitor". The attachment below shows a typical readout… but a few times the "Google Chrome Helper (Renderer)" exceeded 120 MB of memory. The CPU % usage was in the upper '30s. iMac, High Sierra; 16 gigs of RAM & 1 gig for the graphics.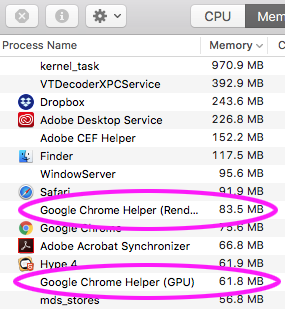 And now off to the slumber zone.