Hi everyone!
I was thinking in the games that can be done with hype and I decided to make some, but in a different way so I start thinking in the generes and how to make them special. I merged the "shooting" games with "avoider" games in a "whack a mole" style game and the result is so fun.
My wife hate shooters but she was playing yesterday trying to beat my son score and that was amazing for me, so I decided to make more experiments with the same concept because there are to much things to try.
I have some demos, trying a Ninja fruit style or something as crazy as an RPG game with mouse, shooting and looting. All the games will have the name "busters" in some way, to make the clear difference between my one button games and my new "no buttons games".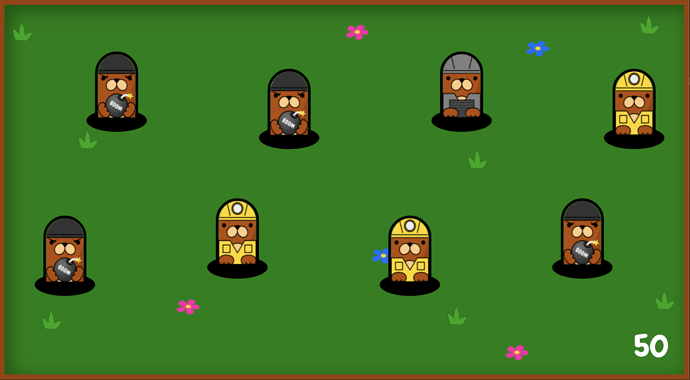 I hope you like it!
P.D.
I tried to make commercial games partnering with a couple of game companies using engines like Unreal, Unity and Construct 3, I wrote 3 complete game briefs for the development, and it was a very bad experience, so I decided to go back to the things I know like "Hype", I know I can make fun games with it. Maybe in the future I'll pay to developers to make my games, but now, let's just have some fun.