When you're building a HTML Widget for iBooks Author, it's important to keep in mind where the pesky 'close' or 'done' button is for your users.
Here's what the 'Done' button looks like when overlaid in iBooks for iPad:

And here's the huge version of that button on the Mac: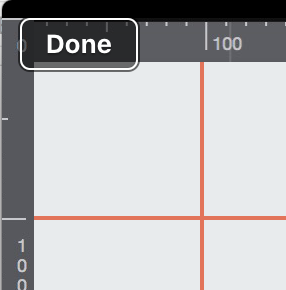 In the template below, you'll find a green 'safe zone' to avoid overlapping with these close buttons.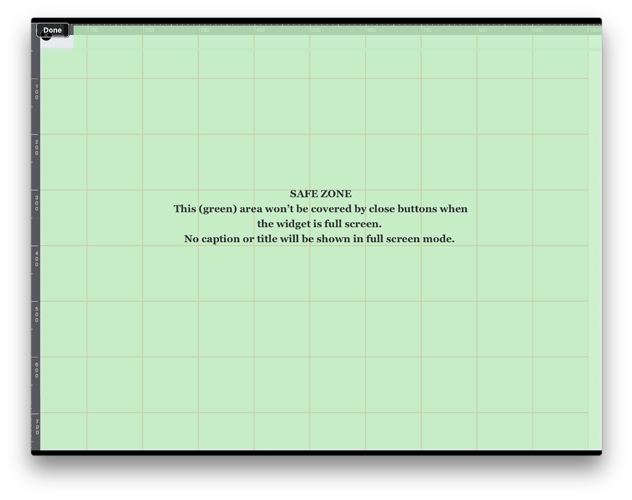 What about iPhone? Full Screen widgets show wide margins on either side (iPhone 6/6s/7 shown):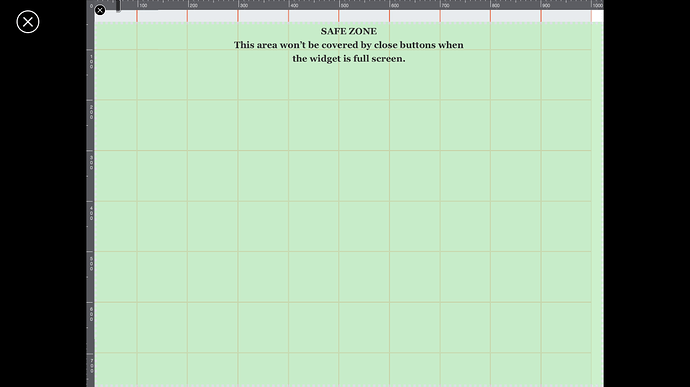 Download
ibooks template.hype.zip (126.7 KB)
Here's how I tested responsiveness in Tumult Hype:
getinfo.zip (118.2 KB)
For more info about iBooks Author widgets, start here.