Hey again,
I spend the weekend trying to recreate another feature from animation into hype, use of camera!
At this point i figured out the ability to scale, move x and y and rotate.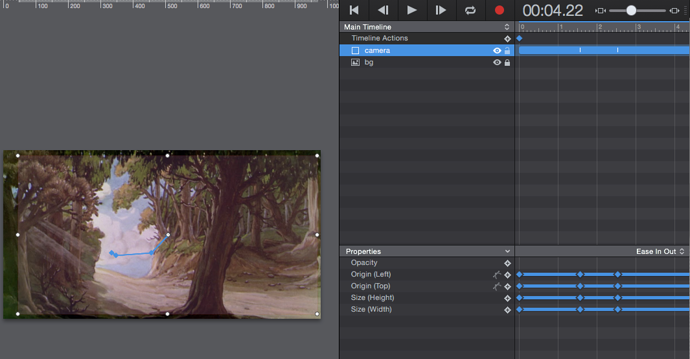 Example: http://www.luckyde.com/ipad/HypeCam/0.2/
How to use:
either use my file or just make a shape , call it 'cam', make it the stage size and put the camController js on frame one of the main stage.
Things I need to figure out
---
Tinting the camera white or black to tint the stage
Skewing
---
Help with the above would be appreciated.
But yeah I think this is a massive feature lacking in most animation tools and now you won't need to scale all your items up and down to simulate a zoom in and out/pan

UPDATE 2:
Rotation works now
File: cam_0.3.zip (939.1 KB)

Test it out!
UPDATE:
Now uses cssMatrix, X, Y, W, H works fine. Rotation, Skew do not.
File: cam_0.2.zip (936.2 KB)
File: cam_0.1.zip (939.1 KB)
Cheers