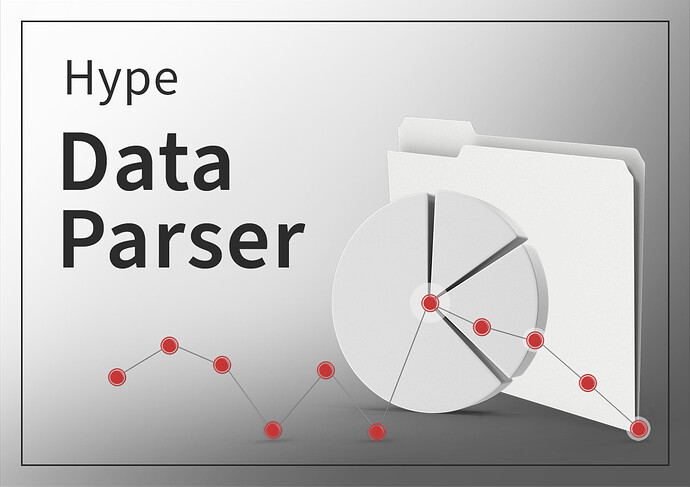 Allows to process data and presently supports the CSV format. It offers ways to convert CSV data from text to list in array format, object format and now also to a named key nested object. This can be used together with Hype Data Magic, but that is totally optional. Also, loading data isn't currently part of this extension, as the browsers native fetch mechanism is pretty well established and easy to use.
Examples files demonstrating loading and parsing CSV / TSV strings
Here are some sample showing the usage of Hype Data Parser in conjunction with Hype Data Magic, but the latter is only to bind the parsed and loaded data to the view and totally optional.
---
GitHub repository
Documentation