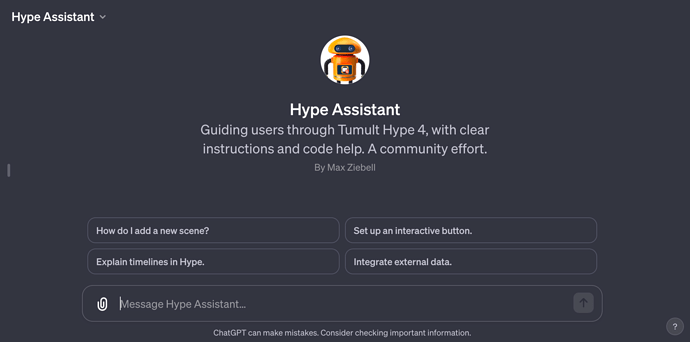 Greetings, Tumult Community,
I am excited to unveil the inaugural launch of the Hype Assistant (GPT)! This marks the beginning of a new chapter, and while I am in the early stages of deployment, I am eager for you to experience its potential. As of now, the feature includes a forum search function. Please note, I am currently refining this feature due to high traffic on Open AI, which may result in bugs.
Stay tuned for updates and thank you for your engagement with this new tool!
Explore the assistant here:
https://chat.openai.com/g/g-rdgW6SDCc-tumult-hype-assistant