With retro gaming being in fashion these days… https://www.nintendo.com/super-nes-classic …some of you might be considering the creation of your own nostalgic video games. A great way to create that classic look is with a passcode system. That's what this week's template is about.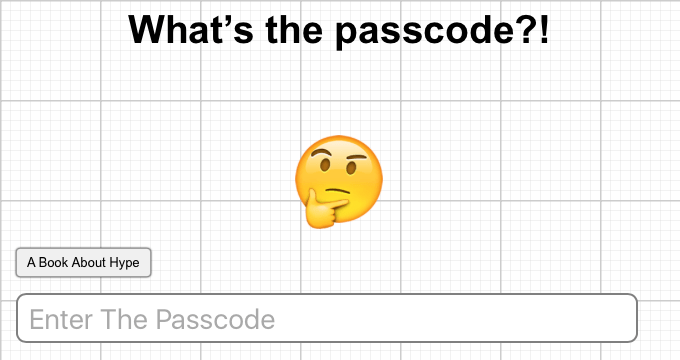 https://photics.com/free-template-tuesday-12-tumult-hype-passcode/
I didn't explain how the template works, in order to show that it's a fairly effective deterrent. What's the passcode? It's a secret.

Here's a hint: It's sneaky marketing, similar to "Be sure to drink your Ovaltine"