While we recommend using the official Hype Wordpress plugin, there are other tools for embedding Hype content:
H5P is a Wordpress plugin that supports a number of interactive content types.
To display a Tumult Hype document, you can use the 'iframe embedder' method: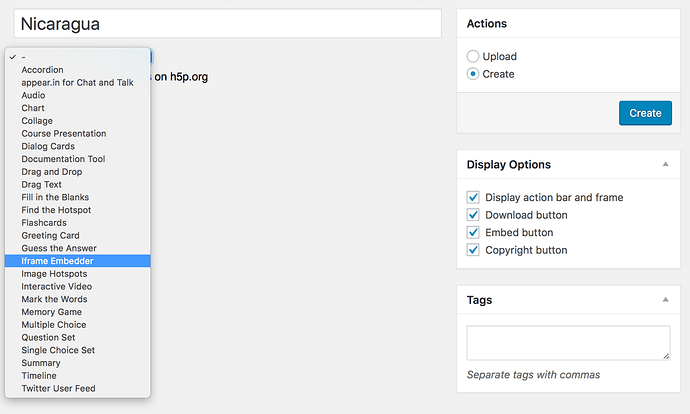 This gives you a width, minimum width, height, and source fields to fill in. If you have a responsive Tumult Hype document, check 'resize supported'. Make sure you fill in a fixed height (300px), and a percentage-based width (100%).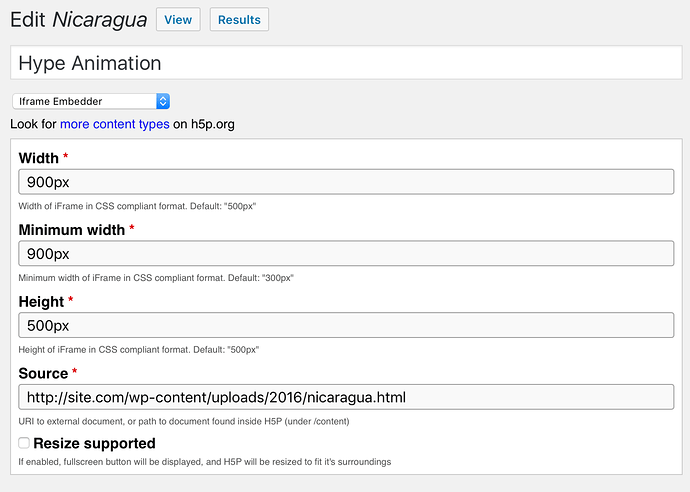 When you save, you get a quick short code you can use anywhere: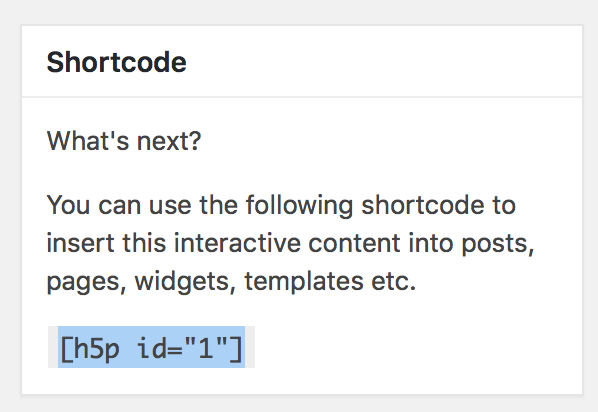 For this example, I can use [h5p id="1"]
… in any post or page to load my iframe which points directly to my Tumult Hype document. Slick.