Hello.
I have a large group (5000 x 5000 px) that user may drag around to see some details.
I was able to make a solution creating a container and allow some limits of dragging.
But now, I need a "responsive" solution as I don't know how o create a "responsive" size of the container in relation to many Scene / Layout size (viewport). Only for desktop.
I have tested also these solutions, but they are ok for smaller areas than viewport container and images or there are some solutions using physics and they don't fit my concept.
Haloniko has asked for this but there was no solution, or at least I have not found it.
Can someone, please, indicate me a solution?
Thank you!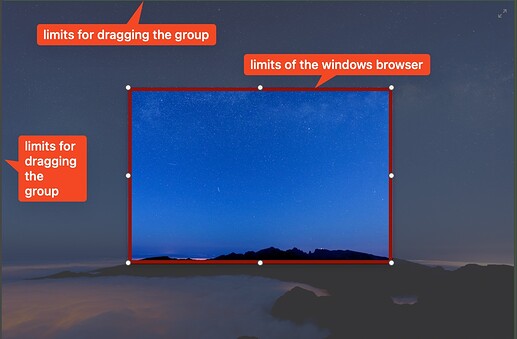 limits for dragging.zip
(750.0 KB)