How to make custom name and qr code base on link name like this image.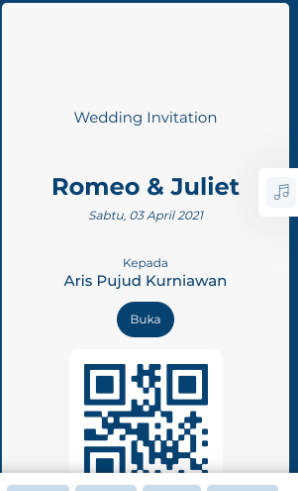 I mean, I want to send a wedding invitation which say welcome to specific guess name and can generate qr code based on url.
Ex:
link: picasso.com/Aris+Pujud+Kurniawan
the website will show: Hello Aris Pujud Kurniawan + Qr code bottom name (like image below)
Can I do that? Any developer can do that? I will pay it.