Have you played around with the new Advanced Export feature yet?
BootsSales-Master.zip (1.3 MB)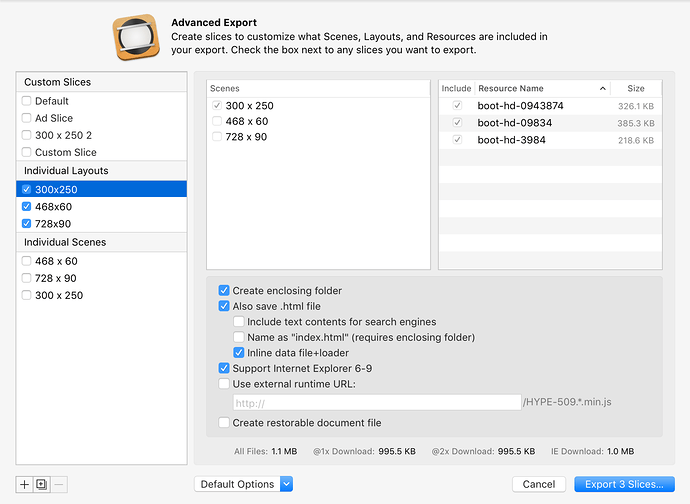 Hi Daniel
I am in a position where I can't create a folder "myhypedoc.hypresources ". Is is possible to export or manually alter the export so that html and resources are in one folder?
Thankyou
Let me know if that solves the issue for you.