A few days ago I've been testing on weflow, it's one of the most popular of "No code"... he did experiments... honestly, it's incredible!
Because it has a very photoshop-like ux for people who are used to using it.

zero code if you need more complicated and specific you can use it with another website called weblocks... it's pure visual script js for webflow... I need more time to practice this.
I just looked at the html and css and it makes a lot of sense and very neat for you to create a platform that you can share with other developers ( python java and etc)
It can work on all platforms but it needs to be used with the internet (it is a weak point)
But I am very satisfied.
The only bad thing in webflow is animation.
You can share with another platform no code zapier, airtable, so you can make database dynamics (allows you to do with this are: session login, cms, crm, online payment, etc.

webflow can create a css property for elements that are selected. Incredible and incredible. Reduce work time and a lot and a lot.


to export you can see all very clean code (html, css and javascript) and hype you can only see well it's html but in hype I can't imagine to understand what it means and what its methods are.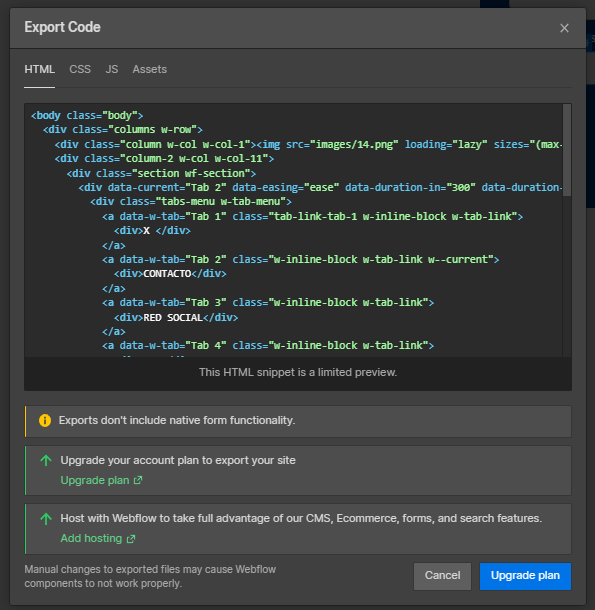 I think it is very big.
I think hype can do it but you need to open a script or plugin tool to associate in hype.
All the best