Hi everybody, i have a little problem: i'm making a prototype for iPad, but i havn't an iPad... so to solve this, in Chrome i went on Inspection > Toggle device toolbar > i set my customized dimension of iPad (1149 x 834) and it works.
For this project I'd like to make it so that you could scroll horizontally, so when I try to increase the width on Hype, Chrome resizes everything to contain it in the fixed size of my viewport, so i can't scroll (drag) horizontally...
As you can see from the pictures I have attached, 1 it's like I wish it were, 2 is what it actually looks like.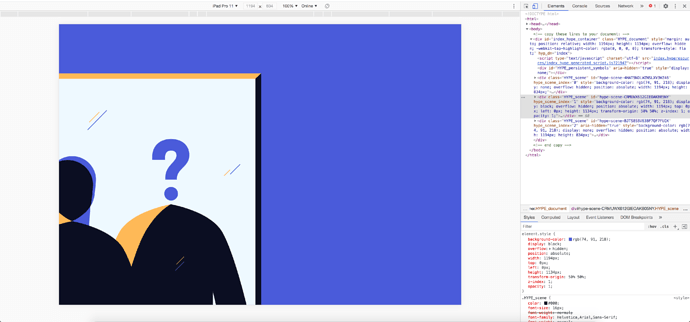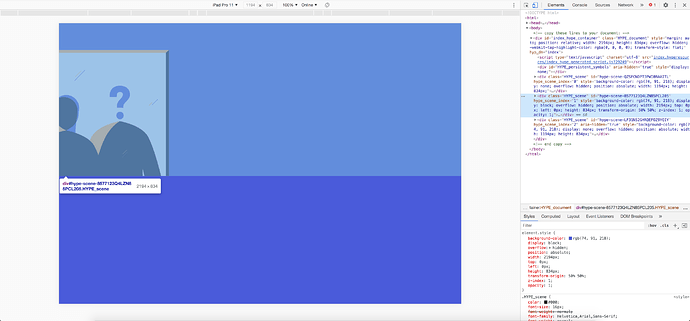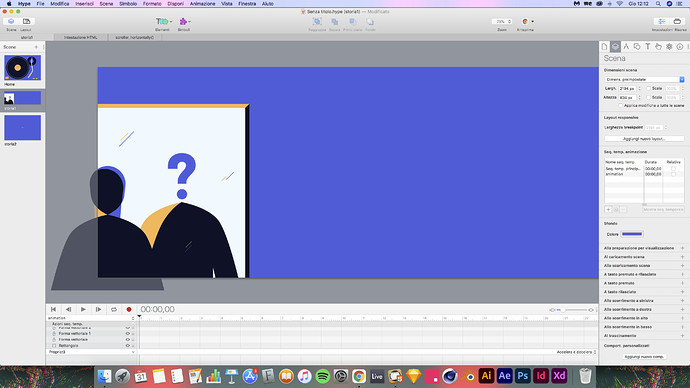 How i can i fix this? this problem doesn't occur if I do the same thing vertically.
Thanks in advance