Hi all,
I'm working on an ebook for kids and others who are new to competitive archery. I'm planning to publish it in the iBook Store initially and would like to build some interactive tutorials including one on how to score arrows. See below for a quick mockup of how that might look.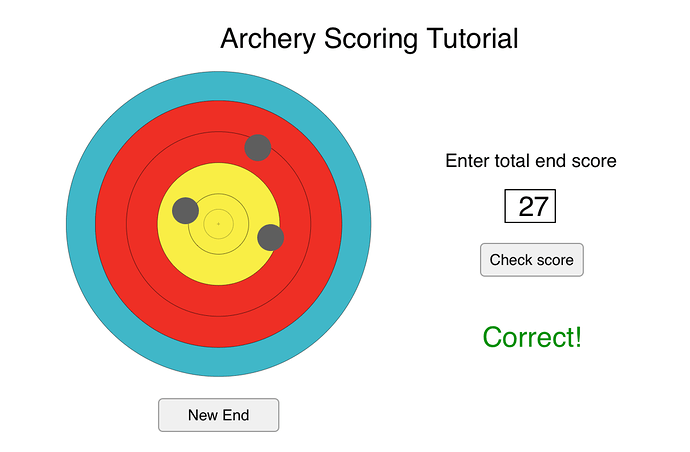 Clicking the "New End" button would randomly place the three gray circles on the target face so the reader could calculate and check a new score.
Is Hype a good candidate for building this type of interaction into an iBook?