I am not sure how well this will work or if there is a better way. But so far it is helping me.
I often want to copy an element or javascript that I created or wrote at some point but for the life of me cannot remember what project it was in
So I have started a Library project which I can add each element or javascript to.
For example I have a load of form fields I made.
So in the Library I have a scene named Forms which I can add any form I want to copy and past to another project.
The same with Shapes and so on… Each scene is for a type of element.
I can also add any text along side the element explaining any special setup i.e if it needs a particular javascript.
I also make sure the display name of each element is descriptive as to what it is.
The Javascript are just added and comments added to explain them.
So what I get is a normal looking Project.
With the Javascript Library names at the top, the Elements listed and displayed. And I can preview and browser in the Browser if I want. Which also means I can have some of the elements that use javascript functioning for demo purposes.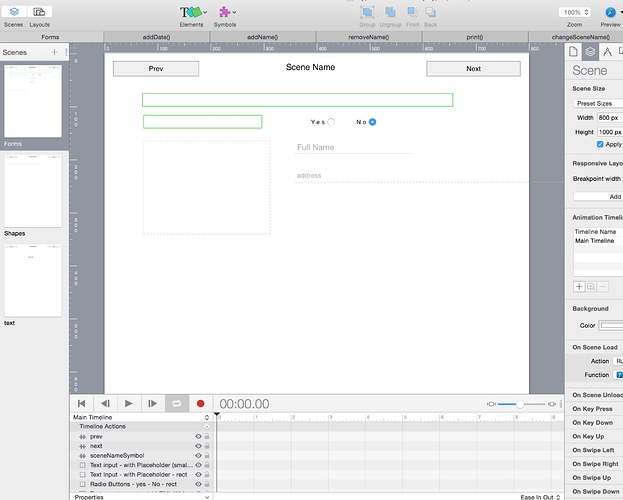 The Library Project is also using my simple navigation setup which allows for the scene names and prev and next buttons to be automatically renamed on each scene.
I have not added timelines yet but do not see why not as the actions etc. can be copied and pasted in the same way elements can.