Hey folks! I found that I wasn't liking the the macOS automatic Dark Mode and that scheduled Do Not Disturb didn't have a better indicator when it turned on at night (I wound up missing messages even though I was awake and expecting them!). So I had the idea to make a little utility app "Nightly" to tie them together. Demo video: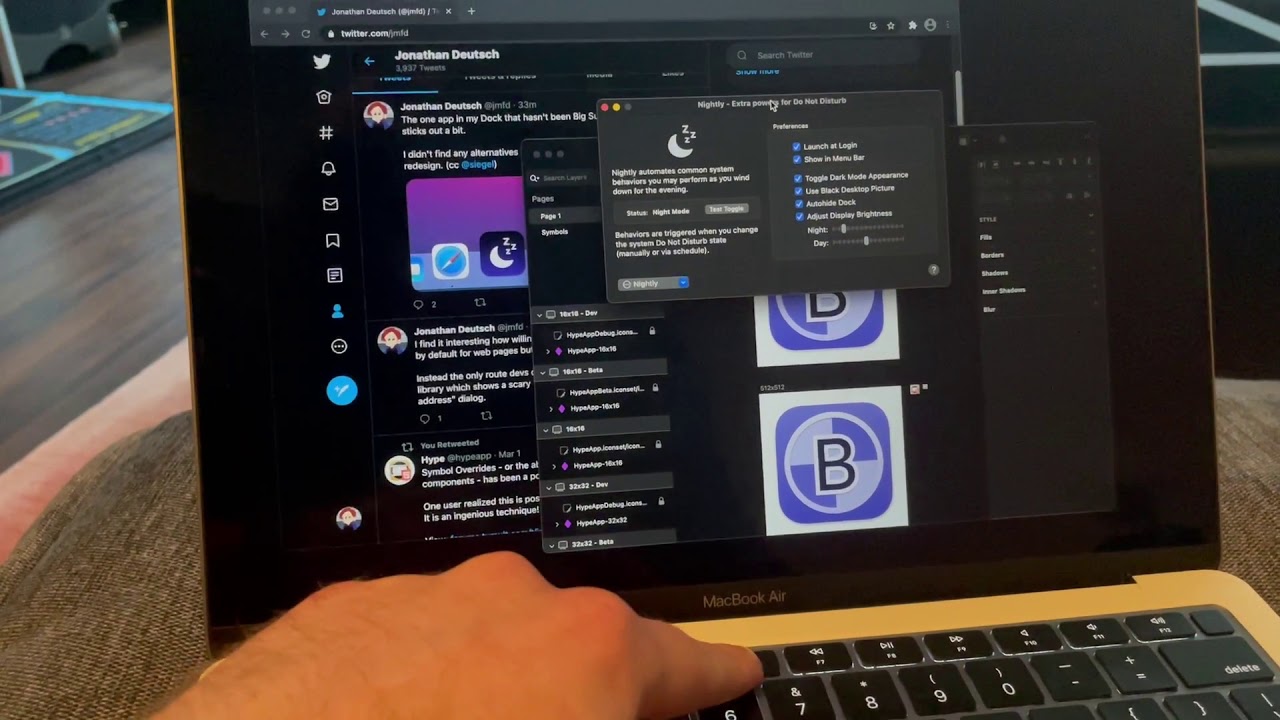 A beta is available to anyone who would like to try it out. You can sign up for the beta program here:
You'll get a complimentary license while the program is open.
Let me know what you think!