Hi
I need some help. I did a twitter visualization in hype. Its a school project.
After the first animation, when the twitter circles are built (finished) i want that the user can click on the innermost circle from each region as a button thats open a window as a Tweet-Scrollbar with all the tweets of the selected region.
likes this. If click twice it should closing.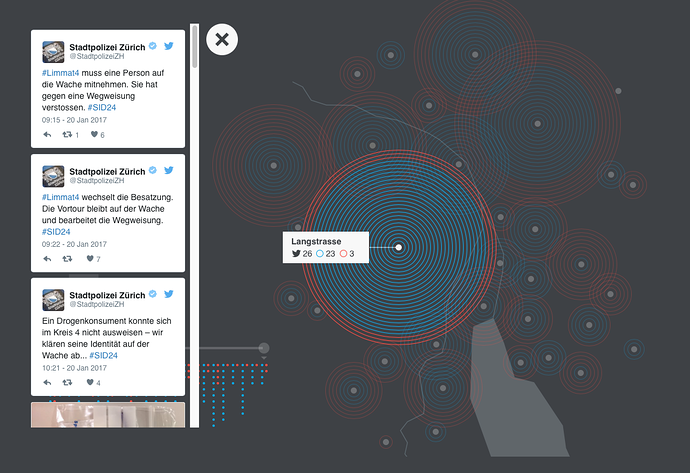 The Problem is when already one window is open and you try to click on another regions innermost circle in the background. Its crashing and showing some confusing opacity of the regions. (Look at picture 2: Langstrasse shouldn't have this opacity)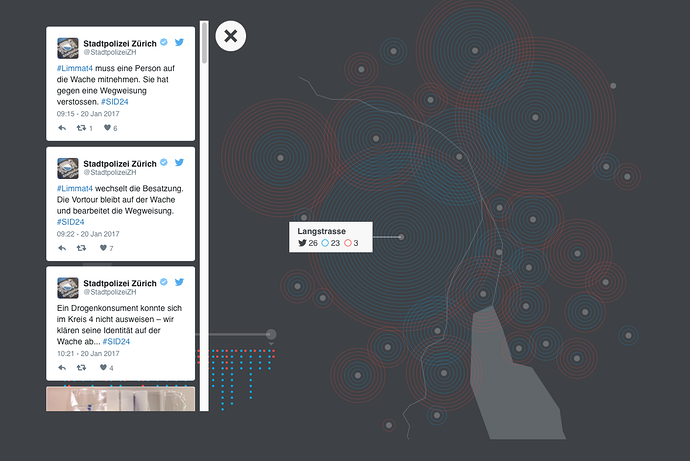 There are only two circles animated in document (Langstrasse and Altstetten).
Have anybody an solution for my problem?
Thanx a lot. Its an important school project for my exam.
project.hype.zip (270.0 KB)