So I copied an Apple badge. Then the images (including the badges) on that scene disappeared. Still visible in the timeline actions list. When I wanted to quit Hype and start again I got this message: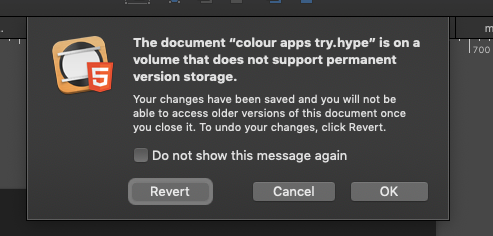 The file is definitely on the hard drive (fusion) of my Mac.
Then I pressed ok and opened the file again. Surprise: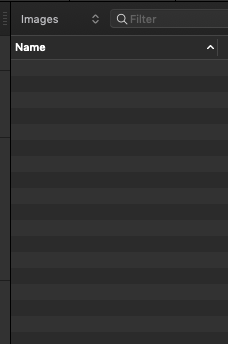 Bigger surprise: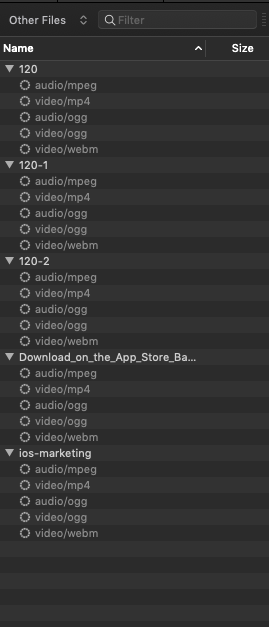 This were the png images I had on the scene, but turned into audio and video.
The images of the other scenes have also completely gone.
Before this all I had copied the Hype file to another folder and did a "save as".
What happened?