Hello.
I would like to allow users to see the content by scrolling (using the mouse wheel, without a scrollbar being visible), and when a limit of the stage is reached, to starts in another direction and, in a few steps, it reaches the starting point and continues endlessly.
I hope that this image may help / clarify more.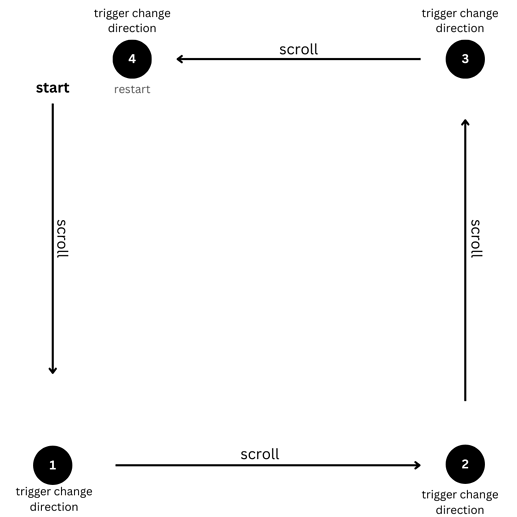 Scrolling.zip (12.9 KB)
I was searching on the forum the post related to the scrolling but I haven't found something similar.
Can someone show me a similar post or create a small demo, which I can develop further?
Thank you.