Hello.
I understand from html2canvas documentation - as much as my level allow me to understand - that third party content like iFrames will not be captured as the screenshot is related only to the same page content - "not make an actual screenshot, but builds the screenshot based on the information available on the page".
So, if I add an iFrame on the page, the content from the iFrame will not be captured.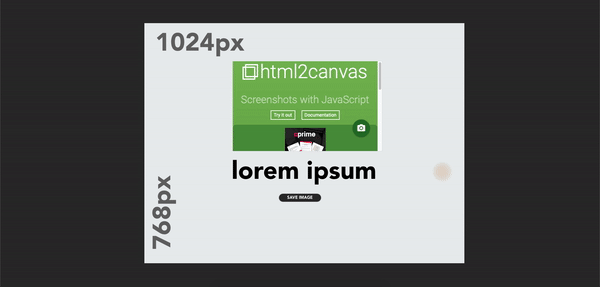 1) Is that correct?
//
2) As I need this type of screenshot, does anyone can offer a solution?
From my perspective - but I have no clear idea if this is too complicated to be done -, I think, maybe there can be 2 steps for final screenshot, e.g.
step 1 - screenshot of the iFrame content,
step 2 - screenshot with the image from step 1 inside of the final scene / content?
This is a functional file with the iFrame included:
Image and iFrame.zip (66.6 KB)
Thank you!