Hello Hype and Happy Friday!
Wondering if you guys could fix one or two issues I have noticed in Hype in the near future please. They are:
When I click on a scene thumbnail in the left sidebar the main scene flashes and opens but only shows the top of the scene. This means that I then have to scroll to fit the scene on my screen every time i choose a scene. I have to repeat this process hundreds of times each week and is a frustrating issue. Please solve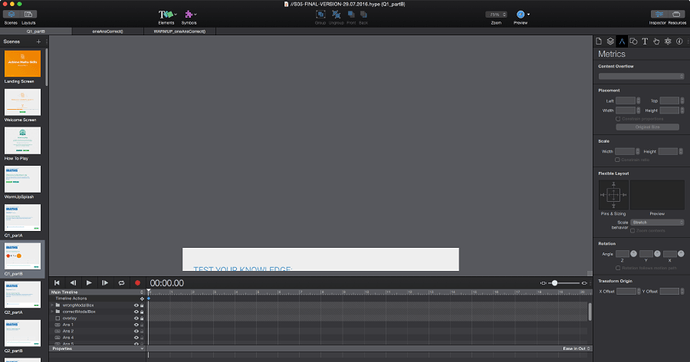 Also would love if you could change the highlight colour of the selected scene in the thumbnail view as the light grey is very difficult to see making it a constant challenge to spot which scene is active in the thumbnail view. In my opinion a blue border would really help.

A nice feature to include might be a preview from this slide option similar to Captivate or preview next five slides option.

One final thought, It would be great if you could select multiple scene thumbnails at once to drag up and down the stack. This would improve my workflow and im sure that of others too.
Thanks,
Steve.