I read this thread which notes that Symbol scaling is possible:

My goal is to create a Pop Up that has text that scales with a rounded corner background element.
I could not get the text to work and figured it's due to the symbol wrapper not dynamically capable of changing the font size attribute.
This lead me to the SVG Outlined Text route. But now… The scaling is disproportional.
Height stretches more than the width.
What's odd if the scaling looks as expected within the Hype environment.
Further tests show it's a problem in FireFox (61.0b4 (64-bit)). Known issue? Workaround?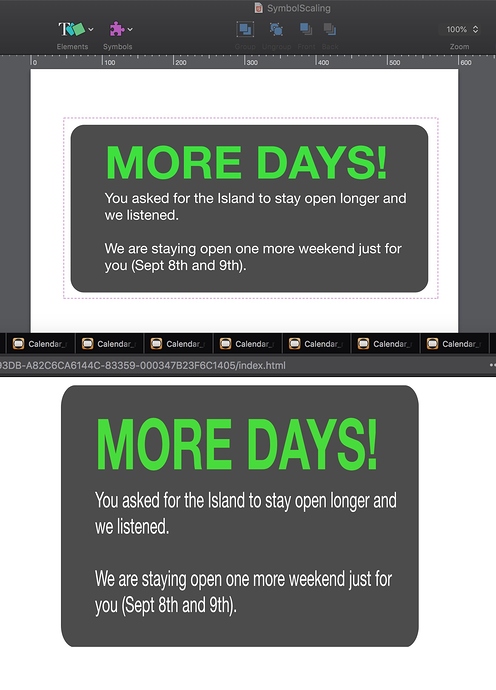 SymbolScaling.hype.zip (93.9 KB)