Hi Folks,
I'm trying to create a fullscreen web app (on iPad) that is essentially a giant jog wheel.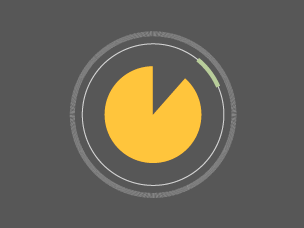 The green bit slides round and the yellow circle un-fills. I can do this as a timeline animation, but need to overlay something to drag through the timeline that works in a circular motion as a guess, either an invisible wedge or an element on a path the same shape as the green bit.
I though having an element rotate on drag (or sticking to a path) would be pretty simple, but I might be overlooking a simple tick box somewhere?
Can someone let me know if A) this is possible and hopefully B) where I'm overlooking it in the menu

Thanks a lot guys!
James