Hi again, I have built a 300x250 banner that on click expands to fill the screen of the device it is being viewed on.
When I check using Hype Reflect on my phone the banner works good, but when I traffic through Sizmek it doesn't work as it should.
I have attached some screen shots of the above issue. Also the working file is below.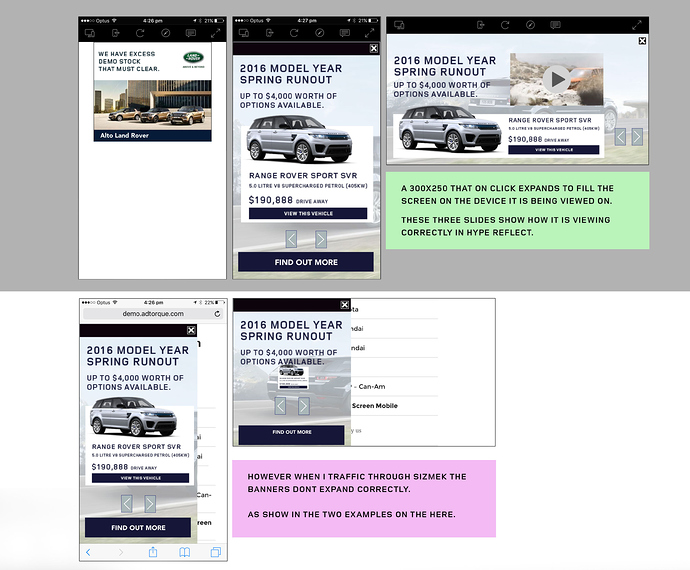 https://spaces.hightail.com/receive/9hFXS
Thank you for any help, Cheers Brett.