Hey all,
Normally I implement video's in HTML in a Hype rectangle and set the video attributes in there.
However, for a project I've dragged the video this time directly in Hype, and toggled on Autoplay, Inline and Muted. and toggled off Loop and Controls.
The issue is that Autoplay video doesn't work on IOS on Battery mode since a couple of months. The problem is that eventhough Controls are toggled off the Play button still appears. (which I don't want, since I want to build in a custom fallback)
And since I can only replicate this when its on IOS in battery mode, I can't use devtools too find the ID or class so I can disable it.
So my question is, does anyone know what the video controls ID's or classes are of the video play button so that I can disable it entirely?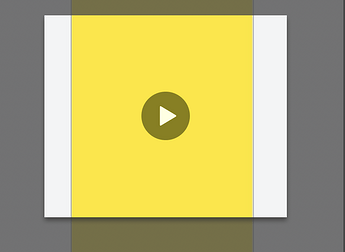 (this is an example of the button that I mean)