Hello all!
The open textbook grant I've been working on the last 3 years is finishing its work with Kindergarten, 1st, and 2nd grade texts. One of the things I've done this time around is have the interactive widgets have audio voiceovers. They look and sound great!
I create an iBooks Author version for students who view the books on their iPads, and then create a PDF from that which services all our Chromebook users (I link to the interactives online - it's not ideal but it gets the job done)
This hasn't created an issue when I submit to the iBooks store, however - I get a warning now in iBooks Author when I open the book that all the .ogg files are missing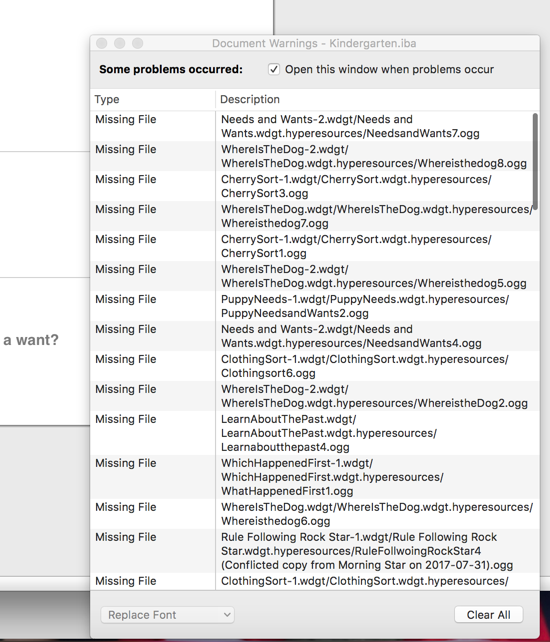 I created a few files for other grade levels that had all three kinds of audio files in them and didn't get this error message. Those were created with an earlier version of Hype.
I recorded in Adobe Audition then exported each file into .wav, .ogg, and .mp3 format
Anyone have any ideas?
Dave