HI to everyone
I'm glad to present a new area in Hypedocks dedicated to professional developers and skilled user.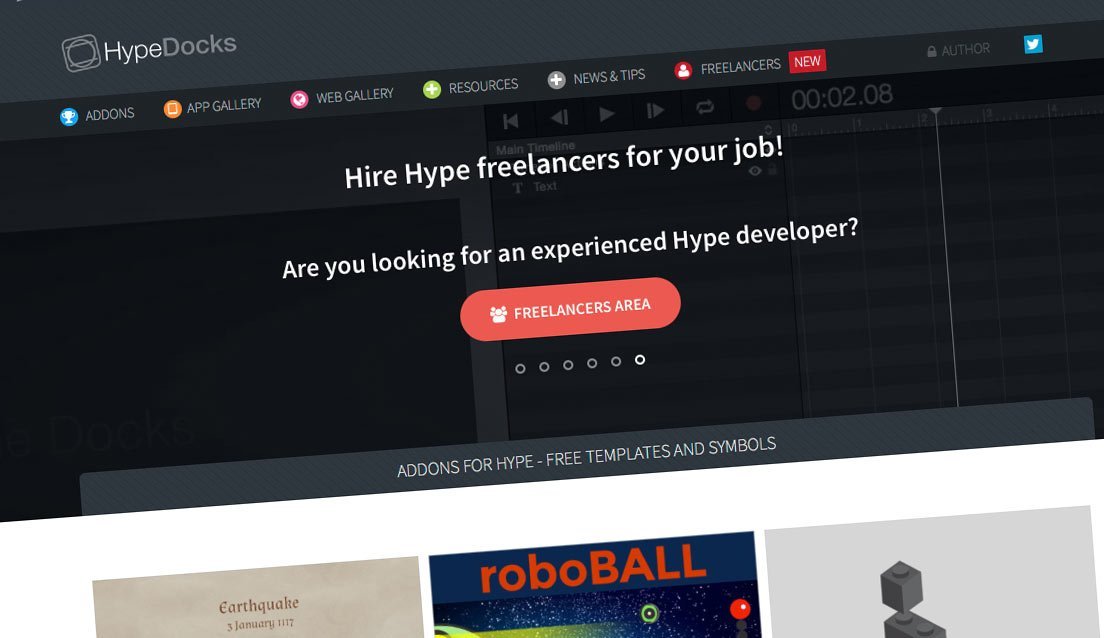 Now in HypeDocks you can find freelancers for your needs.
HTML5 Animations, web development, Apps and so on. The community is growing!.
Thanks to @johnapurdy, @Cescomare and @MarkHunte , pillars of our community and a special thanks to Tumult Guys for the support!
For developers and master users:
Make your personal page and add your works with Hype. It is free!
post a list your skills in web development and so on.
Note: you can show/hide your availability in your page.
Remember! this new section is providing info and links of external freelancers "as a courtesy", and makes no representations regarding the service. Any question about the work must be directed to the freelancer.
Thanks!