Hello,
I'm working on a large project for our museum wich consist on a touchscreen displaying whole history of the exhibitions.
With a clic on an artist (at the moment only the red squared one is activated) a new scene is loaded with selection of work pictures.
Probably there's a most elegant manner to do so… my goal is to permit two selections at the same time, one in the left middle side of the touchscreen, the second in the right side (see jpg image).
Any suggestions are welcome
Thanks
Manuel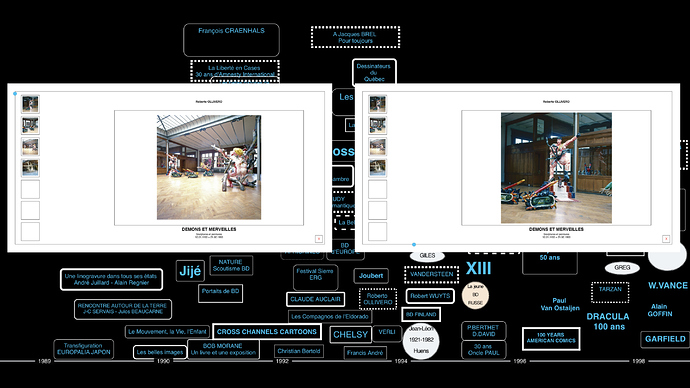 Projet Time line 1989-1998.hype.zip (1.8 MB)