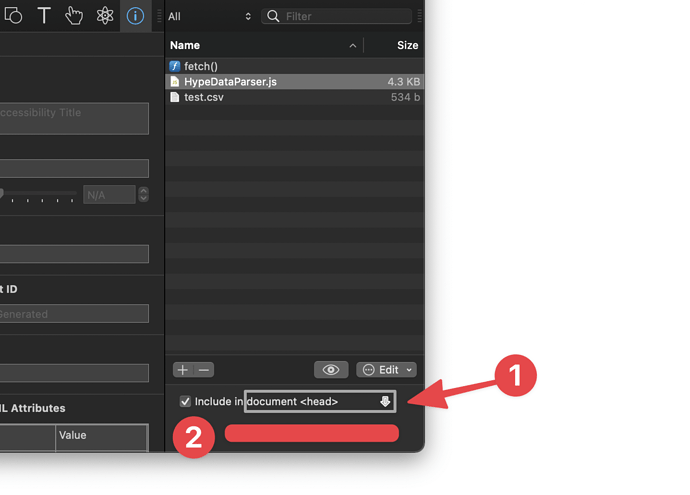 ❶ This could be a dropdown to allow for a location
❷ Maybe add an optional priority number field considered for sorting
---
What do you want to see in Hype?
The ability to bundle JS files into the _hype_generated_script.js either …
before the Document loader
after the Document loader
Have you found a workaround for this problem?
One can do it using an export script
Are there examples of other apps with this feature? Or, have you seen examples of this elsewhere on the web? (Please include a URL)
Bundler
How high of a priority is this for you?
[ X ] Nice to Have
[ ] Important
[ ] Can't use Hype without it