Here's a little story, as I was fairly impressed by a new feature. That doesn't happen often lately, so I thought I'd let you know about the experience — very cool.
OK, let's set the scene. I'm working on A Book About Hype and I get to the "Publishing" section. It's supposed to use an image of "Hype Reflect". Except, Catalina changed things. The iTunes app is gone. I don't know how to grab the app icon from the iOS app anymore. I don't want to bother Jonathan about this, so I wander over to the app listing page.
Not a bad app icon, but a little low res. What should I do? That's when I remembered about Pixelmator Pro. I still prefer the regular version of Pixelmator, but I bought the pro version out of respect for the original. I was also curious about a new feature — Machine Learning.
Apparently, and this sounds like bad Sci-Fi effect, it can enhance the image using Machine Learning. I remembered about this feature and decided to try it out in a real-world scenario.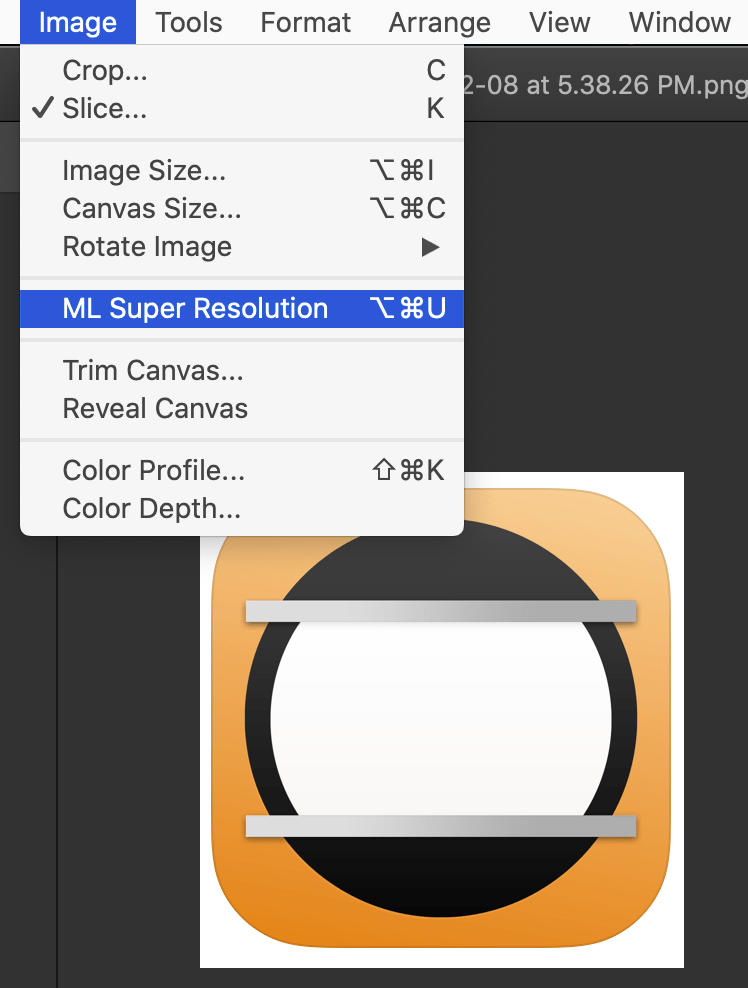 …and it actually starts doing it…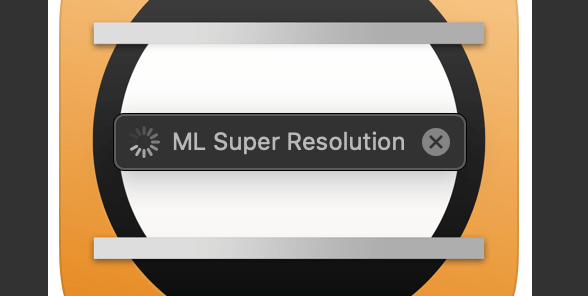 And so I'm thinking, eh… it might work… it's an illustration. Yet, this stuff reminds me of an old episode of MacGyver (from the 1980s). There was this one truly egregious scene where they "Bitmapped" a video. I tracked it down the episode. It's called "Collision Course".
– https://www.cbs.com/shows/macgyver/video/686802473/macgyver-collision-course/
– https://www.youtube.com/watch?v=H5TRwoyggAE (Nice parody)
Yet, Pixelmator Pro actually did it…
Here's the original…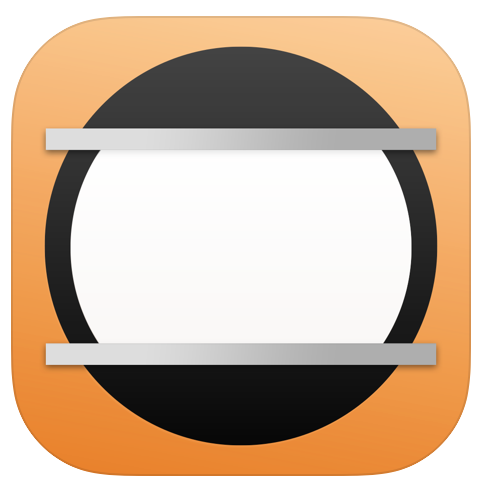 Here's the new version…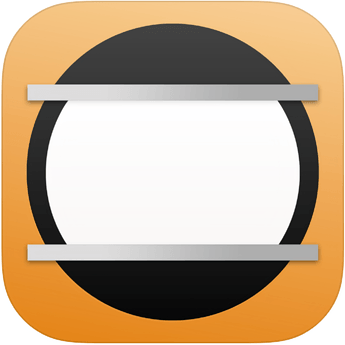 That's pretty nice. The TV "Enhance" trope is still fantasy, but Machine Learning is looking like the next big thing. I've been using image editors for decades. I always wondered why it couldn't do a better job at scaling. Like, shouldn't the application just know if it's a curved line? Well, now it does.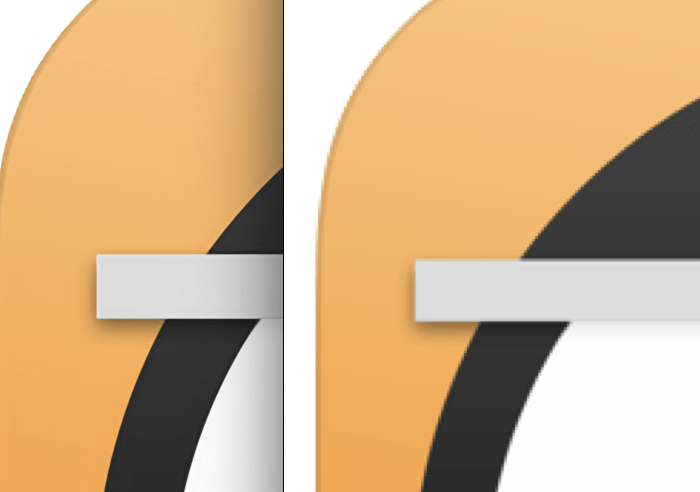 I had to double-check to make sure I wasn't imagining this. So, I compared the two apps. Pixelmator Pro is on the left, while Pixelmator (classic) is on the right.
I think that's why there aren't any good Sci-Fi shows lately. It's hard to imagine what the future will look like, when we're basically living in the future.