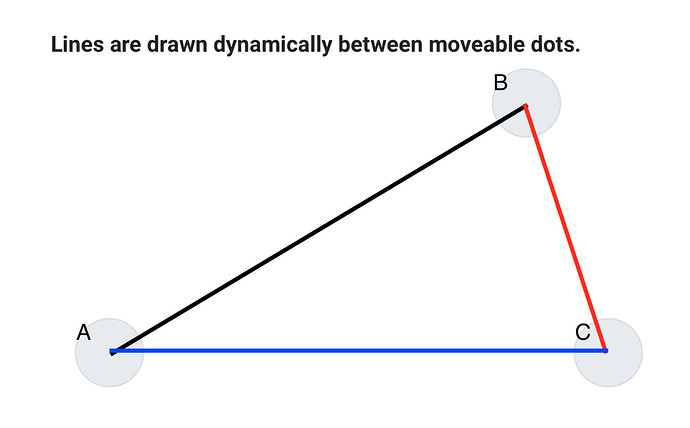 lines_between_moveable_dots.hype.zip (15.5 KB)
https://forums.tumult.com/t/re-use-functions/13571
Using this article as a reference,I made a scene that displays a triangle using "lines drawn between movable points". This is used as a material for elementary school mathematics learning.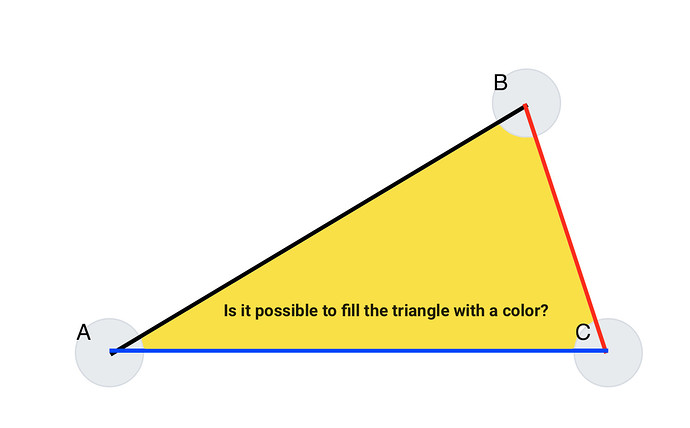 As a next step, is it possible to fill the inside of the triangle with some color?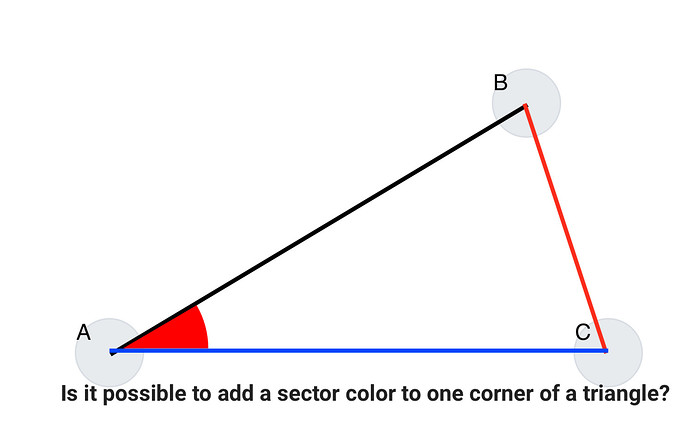 As another request, is it possible to display a colored sector at one of the angles in a triangle?
In either case, when the dots move freely, will the colored parts be redrawn accordingly?
I'm not a javascript professional, so I can't come up with any ideas.
Please suggest for good teaching materials.