I keep thinking this is super-easy and I should be able to figure it out, but alas.
So I have two resizing text-boxes like so: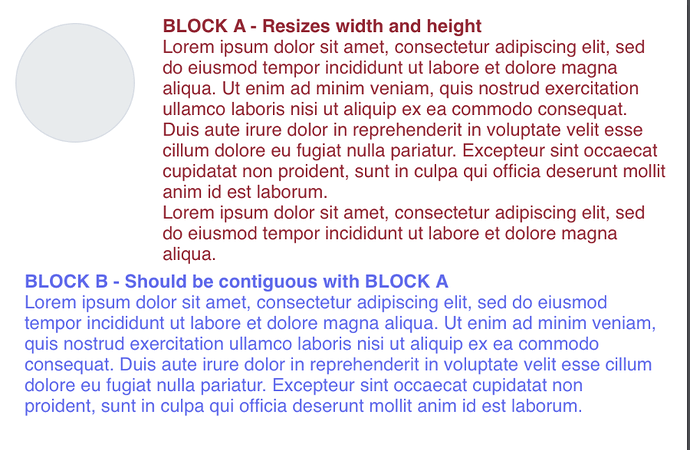 As I change the browser size, I'm trying to figure out how to make sure the BLOCK B maintains it's vertical distance to BLOCK A, i.e. not like this:

And here's the amazing project:
contiguous.hype.zip (180.8 KB)
I'm pretty much anticipating slapping my forehead so hard my brains shoot out to the wall behind me. Thanks in advance…off to find my helmet.