Good afternoon everyone!
This is my first HYPE project. I am working on a collection kiosk for a museum that will be relatively easy for them to update if need be.
So far, in the gallery portion of the document images are populated from a JSON file. From here I can manipulate the innerHTML of the next scene to showcase the object's information. My only set back is that I can't seem to switch to the next scene by clicking on one of the images.The error I get is "Uncaught ReferenceError: hypeDocument is not definedonclick @ index.html:1"
What am I missing?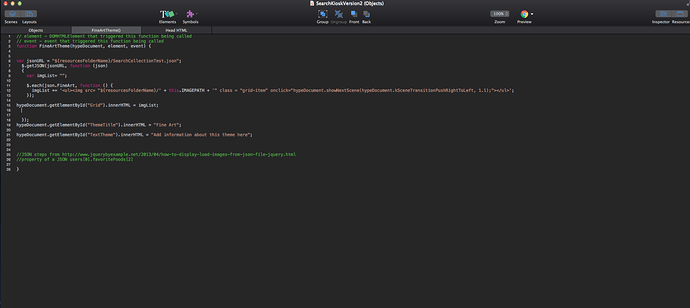 SearchKioskVersion2.zip (568.9 KB)