Okay, let's start with a premise: I've been getting into JavaScript for a few weeks now, and I'm already looking forward to running! I got the unhealthy idea to create a small online store. More for practice than anything else. Who knows, though, that I might need it to empty my basement of junk that I no longer need.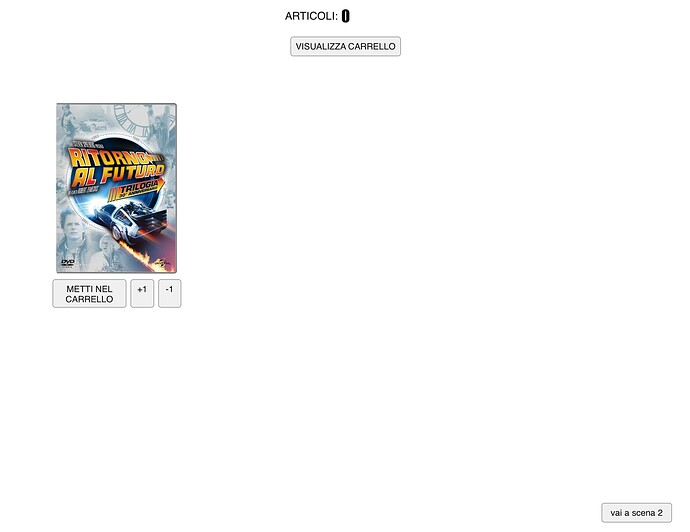 The app keeps in memory what item you put in your cart, the quantities and the number of pieces. If it has been relatively difficult for me up to this point,I have realized that I could replicate the pieces of code for each product I want to sell, but this does not seem to me to be a correct way to go. If I have 10 products maybe it goes. But what if I have 100? Should I repeat and customize the code for each product? What if I then want to add more? Madness!


What SIMPLE (mind you) methods exist to set up a small database and avoid writing custom codes each time? Are there any viable ways without me having to become a software engineer?


Other thing, the pare I'm developing where the user views the whole cart and clears the various items or updates the quantities is missing. But this I don't WANT to implement yet until I figure out how to optimize with your advice the code for the various products.
I'm getting good at this, aren't I!


con diversi prodotti.zip (1.3 MB)