Thank you for your response, but my issue is very simple. I have 2 images (as shown on my example). When I make the page smaller, the images shrink to fit but the image below separates from the top one. How can I keep them together when making the page smaller.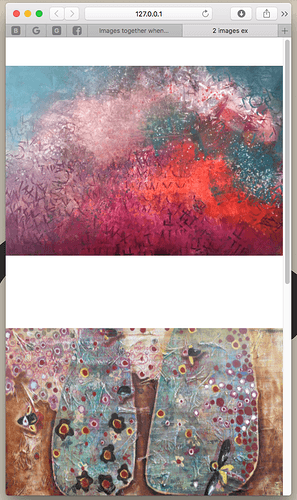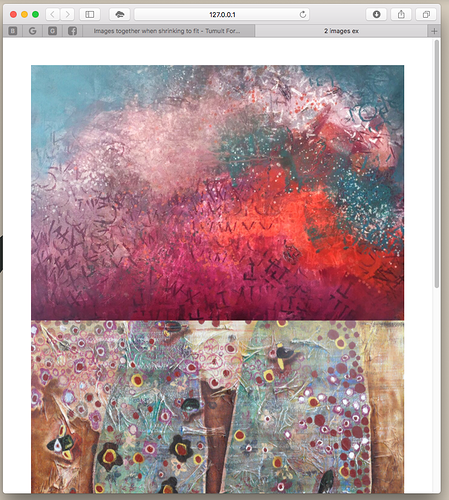 In your first post you said shrink, but in this example, the images are just staying centered. Here's a couple options, both of which use groups: https://cl.ly/0B3b05241d1J
Yes, that I understand. But back to my issue. How can I keep the two images together when shrinking to fit or expanding? (when shrinking they separate or when expanding they overlap)
You'll want to group the images together, and then have the group use those sizing options along with the "Zoom Contents" setting.
2 images ex-fixed.hype.zip (1.2 MB)